From 26 – 29 June 2023 in Prague, Flow Batteries Europe successfully co-organised this year's edition of the International Flow Batteries Forum (IFBF), including a pre-conference workshop and defined its work priorities during its 6th General Assembly.

26 June 2023: Pre-Conference Workshop
Flow Batteries Europe co-organised a workshop with the IFBF on the EU Batteries Passport and flow battery standardisation in Prague! The workshop provided a platform to launch conversations and to address key topics such as flow battery life cycle assessment and industry requirements for standardisation.
26 June 2023: Flow Batteries Europe General Assembly
Following the workshop, FBE also held its 6th General Assembly that included:
– A presentation of the association's activities and latest successes
– A conversation on the future of FBE and its most important priorities.
– The welcoming of five new FBE members: Redox One, i2M LLC a MANN+HUMMEL Company, Norge Mining Limited, XL Batteries and Stolthaven Terminals.
27 – 29 June 2023: IFBF 2023
From 27 – 29 June 2023 in Prague, the IFBF welcomed 300 attendees from across the world and almost 20 exhibitors to learn & share knowledge about flow batteries and foster valuable networking opportunities. FBE also had an exhibition stand at the event to spread awareness about the excellent work which we are undertaking with our members.
All eyes are now on Scotland, which will host the IFBF 2024 with the support of Invinity Energy Systems.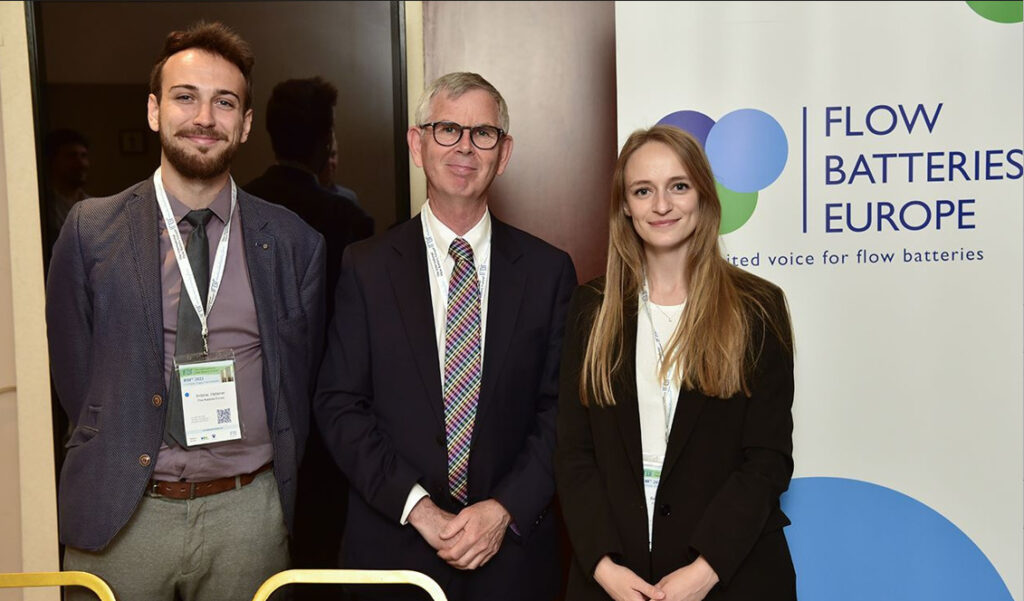 From left to right: Antoine Hattemer, Anthony Price (FBE Secretary- General), Beata Virsumirska (Policy Officer)
For more information about the IFBF, see the link here.