While the pupils were on holiday, a sustainable and fire-proof flow battery was being installed at Skjetlein High School. The agricultural battery is the first in the Nordic region, and will contribute to increased utilization of self-produced electricity, back-up power and facilitate increased future electrification of farm operations.
Great potential for increased utilisation of solar energy
The goal with the pilot project is to sell multiple flow batteries to buildings with their own solar cell production in Norway, Sweden and Finland, says project manager Ellen Loxley-Slåttsveen from Bryte Batteries.
The potential is huge. Although agriculture is leading the solar power development, there are over five hundred million square metres of unused roof space for solar cells in Norway alone. At Skjetlein, they have built 1,300 square metres of solar cells.
This is a unique opportunity for the students to become familiar with new battery technology that can contribute to more sustainable agriculture, explains assistant principal Stefan Preisig at Skjetlein High School.
The students at the agricultural school will contribute to the project by, among other things, building battery rooms, learning about the technology and sharing experiences from the industry.
Many Norwegian farmers are required to hold back-up power, have daily consumption peaks from feed machines and have large rooftop areas suitable for solar power. In combination with the fact that many farms are located in areas with poorly developed grid infrastructures, batteries can both cover more of today's needs and in the future work as local buffer banks to enable the electrification of vehicles and equipment. Batteries can also balance solar energy production, if there are limitations with grid feed-in or low self-consumption.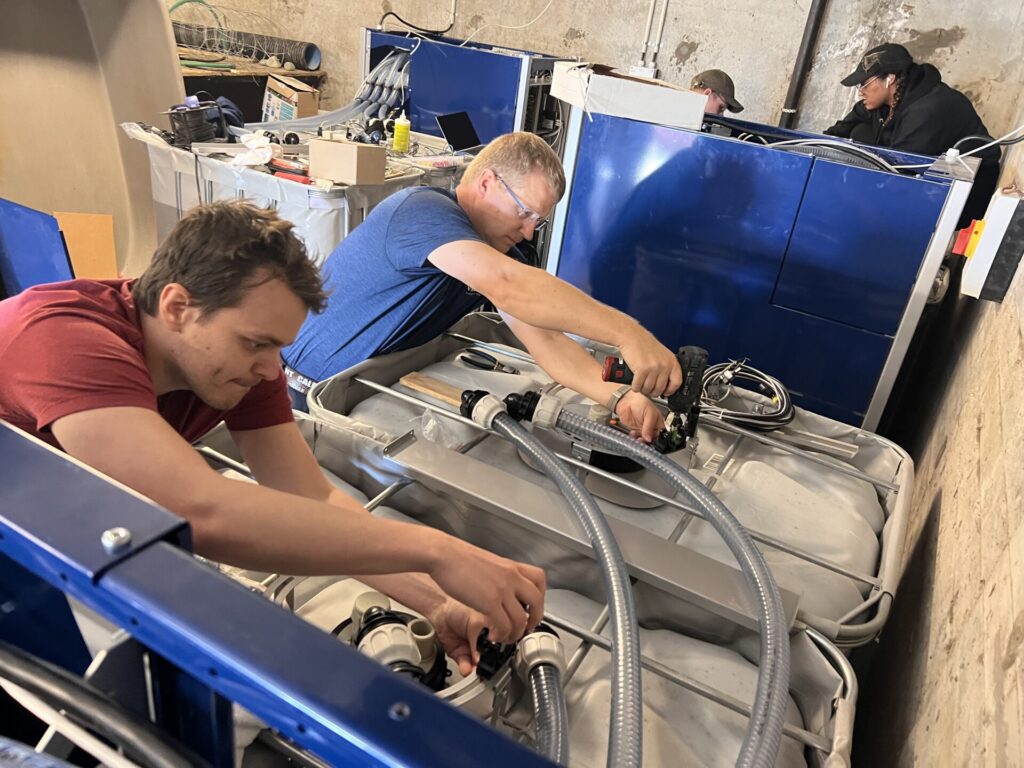 A stronger environmental aspect
The technology company Bryte Batteries, NTNU, county council Grønt Hjerte AS and Skjetlein high school have received Enova support to conduct the pilot project.
For us, it was crucial that the project calculated the environmental aspect by replacing diesel-powered generators and that the batteries can be safely placed indoors where people work and live, explains Anna Bergman from Grønt Hjerte Utvikling AS, which manages all climate initiatives through the county council.
Diesel-powered generators are used during power outages, are fossil-powered and are difficult to use. In areas where power outages are common and building owners are either required or need access to electricity, flow batteries can be an easier and more environmentally friendly solution for back-up power.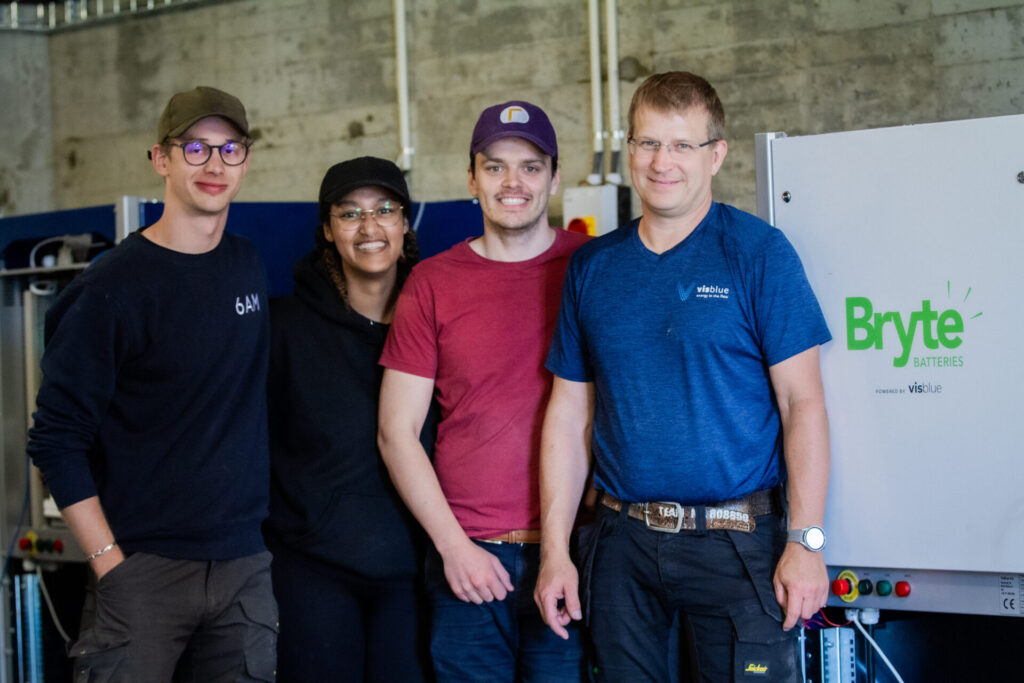 NTNU students ensure world-leading research
The project is a brilliant example of cooperation in Mid-Norway between leading expert fields.
Students from NTNU carry out world-leading research and analyzes everything from seasonal storage of solar energy to increased optimization and operation of flow batteries under Nordic conditions, says Associate Professor Steve Völler at NTNU, who is a research partner on the project.
This is a good example of research-based teaching and interdisciplinary collaboration, where the students can learn from the entire project from A to Z. Solar energy and energy storage are some of the most important future topics globally and in Norway, and this close and local collaboration is a perfect " living lab" right in front of NTNU's doors.
Thus, everything is in place for the project to highlight the great value that flow batteries can have for energy-producing building owners and farmers across the Nordic region.
To view more stops on our Flow Batteries Tour please click here.