About Flow Batteries Europe
Our members' benefits
As a member of Flow Batteries Europe, you will be able to:
– Help represent flow battery stakeholders through a shared voice, message and vision
– Shape a long-term strategy to develop the flow battery sector further
– Network with other flow battery stakeholders and potential clients
– Increase the visibility of flow battery stakeholders and projects, including your own
– Contribute to the flow battery R&I agenda, while setting a roadmap towards a more favourable legal framework and greater funding opportunities
– Receive up-to-date information regarding funding opportunities.
View our Membership Brochure here.
Membership fees
Below is an overview of the membership fees per category: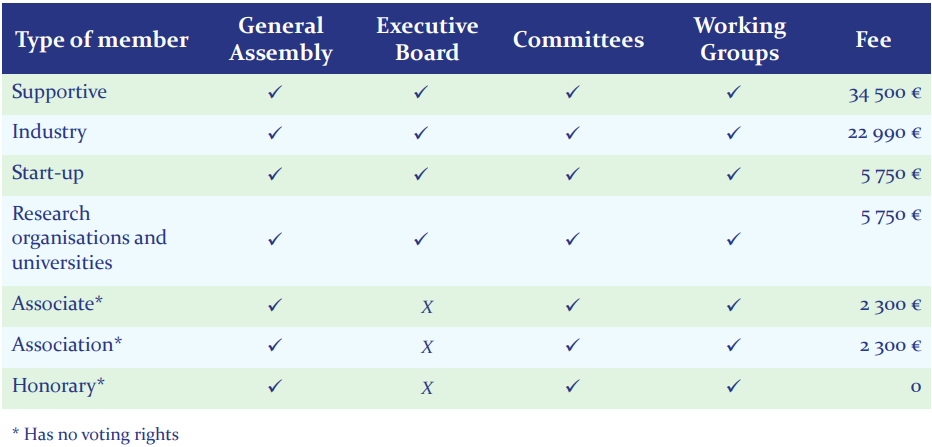 For more information on Flow Batteries Europe's membership
If you want more information about Flow Batteries Europe's membership, get in touch with Beata Virsumirska, FBE Policy Officer.